A few weeks ago, some lovely January sun brought us out of our winter hibernation to explore Cuyahoga Valley National Park. The Geo Kid claimed her Junior Paleontologist badge from the National Park Service, and immediately set out to earn a Junior Ranger badge as well. Her first activity was to write a news story about an animal she saw in the park. Spotting animals was perfectly in line with our intention to go for a walk along the river. As a result, we proudly present a new blogger and our first collaborative blog post.

Chickadee!
By: Geo Kid
At the Beaver Marsh, we saw a chickadee on Saturday. It was sitting on a branch because it saw us, and we heard it peep. We were looking at a river with little green leaves. We tried to take a picture, but it kept flying from branch to branch, and that is how my story ends.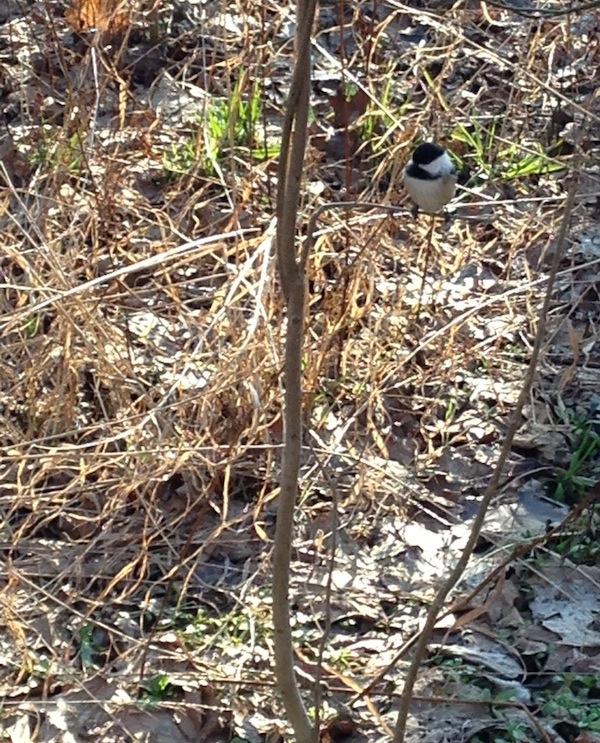 Beavers re-engineer the Ohio and Erie Canal
By: Anne
Cuyahoga Valley National Park is a fascinating palimpsest of human and natural history, which is perhaps most clear in the area known today as Beaver Marsh. In the 1980s, an old junk yard was cleaned up by volunteers, and the park was debating what to do with the land. A parking lot was one plan under consideration. Instead, beavers took matters into their own hands…and teeth. Absent from the Cuyahoga River valley for nearly 150 years, beavers spontaneously recolonized the area in the early 1990s and created a 1.5 m high dam across the remnants of the Ohio and Erie Canal. Their dam ponded water in the canal for at least 1 km upstream, flooded several acres of land, and put an end to plans for a parking lot. Instead, the marsh attracts birds, turtles, muskrats, and visitors. Personally, I like the idea of a flood plain forest transformed into a canalway and towpath by humans, and then transformed again into a wetland by opportunistic beavers. It is comforting to think that no matter how much we alter a landscape, eventually our engineering will be supplanted by natural processes.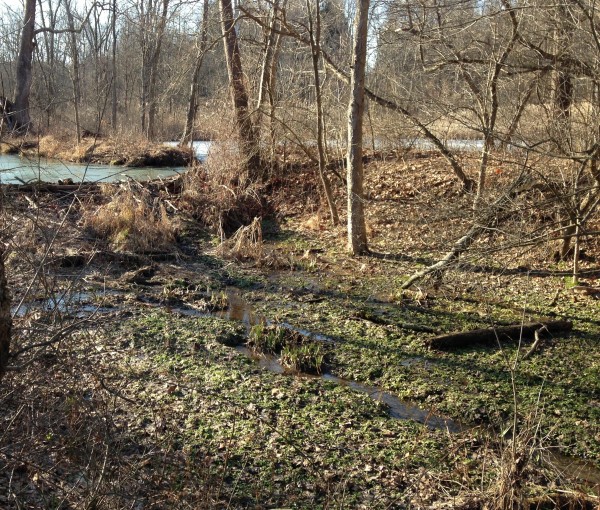 Anthropogenic trace fossils
By: Chris
I've always been fascinated by canals: a mode of transport that flowered briefly in the early 19th century before being superceded by the cheaper, faster and more flexible railways. Abandoned for a century and left at the mercy of nature (and beavers), partially filled in and choked with fallen trees, it would be easy to miss, if you didn't know already, that this was a man-made waterway, rather than just an unusually straight tributary of the Cuyahoga. In places, though, the remnants of the locks still stand as a reminder of the human sweat and toil that created it all. But how long, I wonder, before they are obscured as well?