Folds are found everywhere layers are. Folds are the natural consequence of pushing a rug, cooking lasagna or deforming sedimentary or metamorphic rocks. Sniffing out folds, 'getting a nose for them', is part of any geologist's training.
Here's a Google Earth image of a chunk of northern England.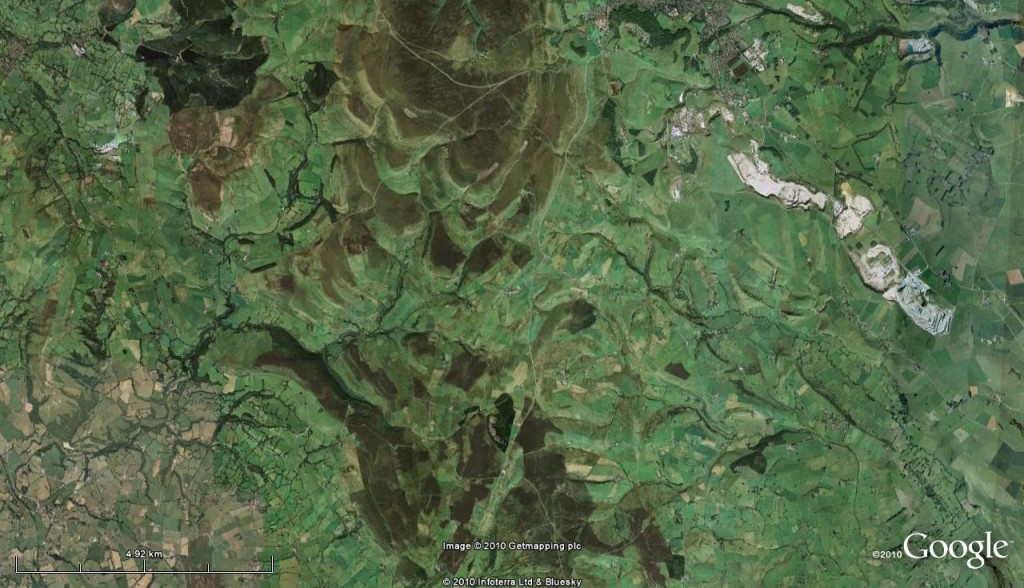 What may catch your eye is the pattern of ridges (highlighted by alternating brown peak and green grass) in the central third of the image. There is a "V" pattern that is particularly clear in the southern part. These are sedimentary layers that were originally flat. The image is about 20km across, so on this scale it is basically flat. This means that the pattern can only be explained by folding of those sedimentary layers.
The geological map shows more clearly that the ridges correspond to individual layers of rock (a single colour on the geological map) that are repeated on either side of the "V".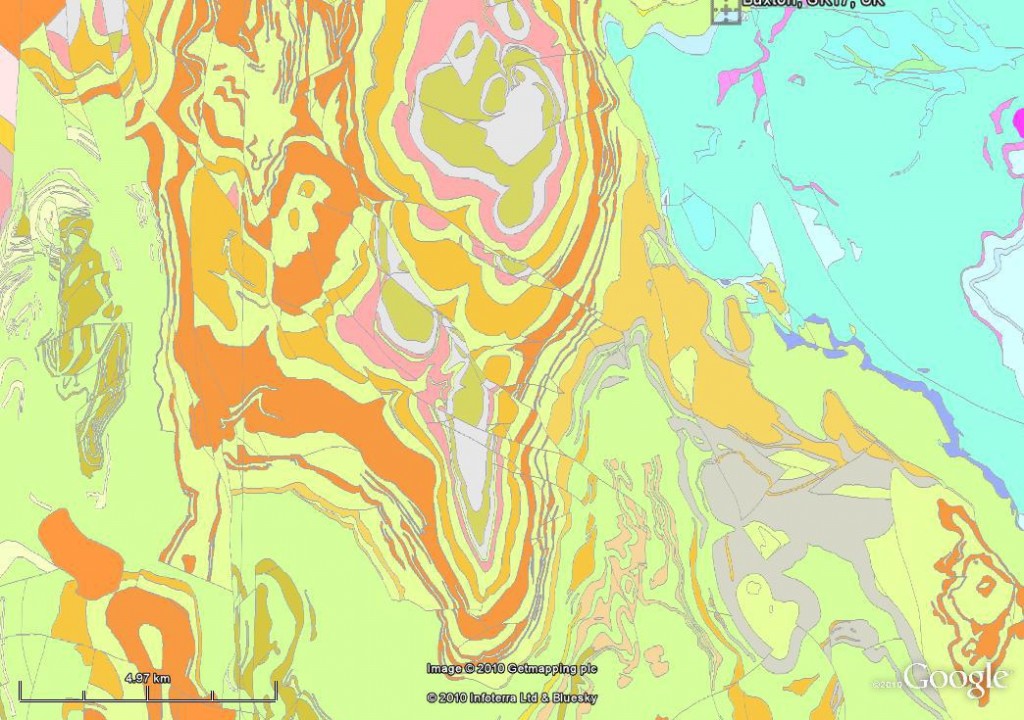 This structure is called the Goyt Syncline. Away from our astronauts eye view, how does it look on the ground?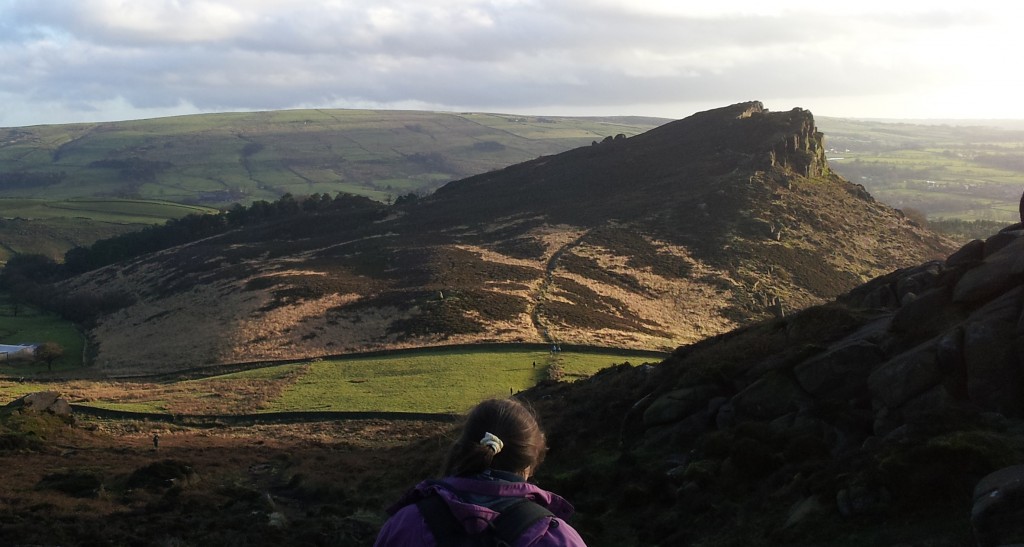 Standing here on one of the ridges (called the Roaches), it is clear the rocks aren't flat. I hope you can see the flat surfaces sloping down to the left. These are tilted bedding planes.
Here's a view of the whole fold. The ridge on the skyline is the one the above photo is taken from. It it dipping towards us. The ridge in the foreground is dipping away from us – we can see both sides of the fold. The "V" is lying on the ground, the tip is towards the left.

And with a bit of annotation:

The nearer ridge, called Ramshaw Rocks is very straight and must have inspired the Romans as they built one of their linear roads just below it.
Finally, here's a view taken off the left hand side of this picture looking straight at the tip of the "V".

The bowl like shape of the syncline fold is clearest here. The two limbs of the fold (the arms of the "V") are very close here as we are near its tip. This is known as the nose of the fold.