There is a park near my home that my children like. As is the way of things, this means I stand around it a lot, ready to rub bruised knees or produce biscuits or push 'faster!', but otherwise redundant. My attention often wanders to the big blocks of stone in the park – they are worth looking at.
To start with, here's some 'granite'.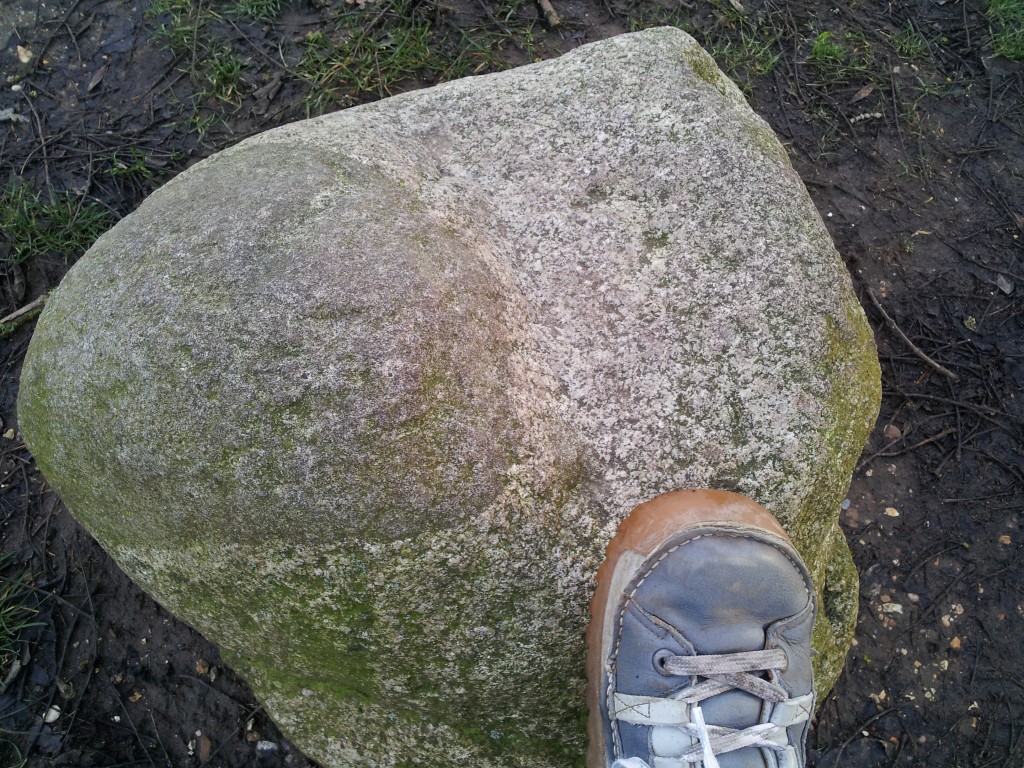 The white material is a medium to coarse grained igneous rock of 'felsic' composition – granite (loosely speaking). The dark area is a portion of material within the granite. It may be a xenolith, a piece of rock that fell into the magma, but it looks to me like diorite, possibly the result of magma mingling.
There are few blocks of mafic igneous rock: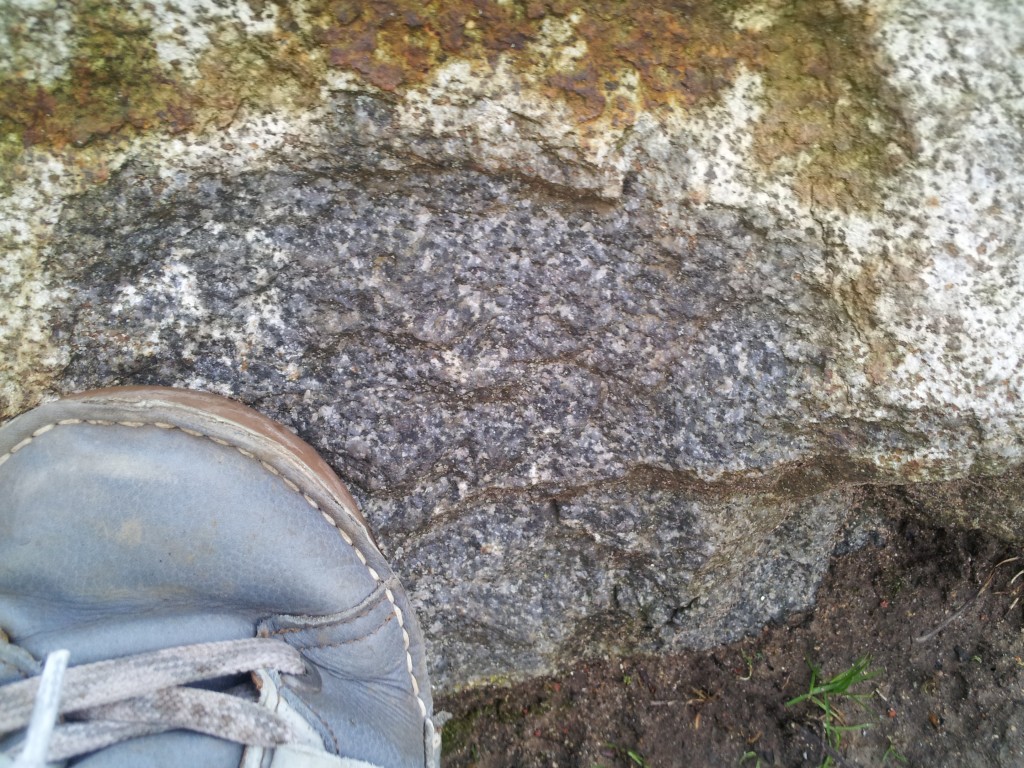 This 'gabbro' above shows both fresh and weathered surfaces. Plagioclase feldspar is colourless and weathers white while the dark minerals (pyroxenes?) sit within it. Note the rusty iron patch at the top.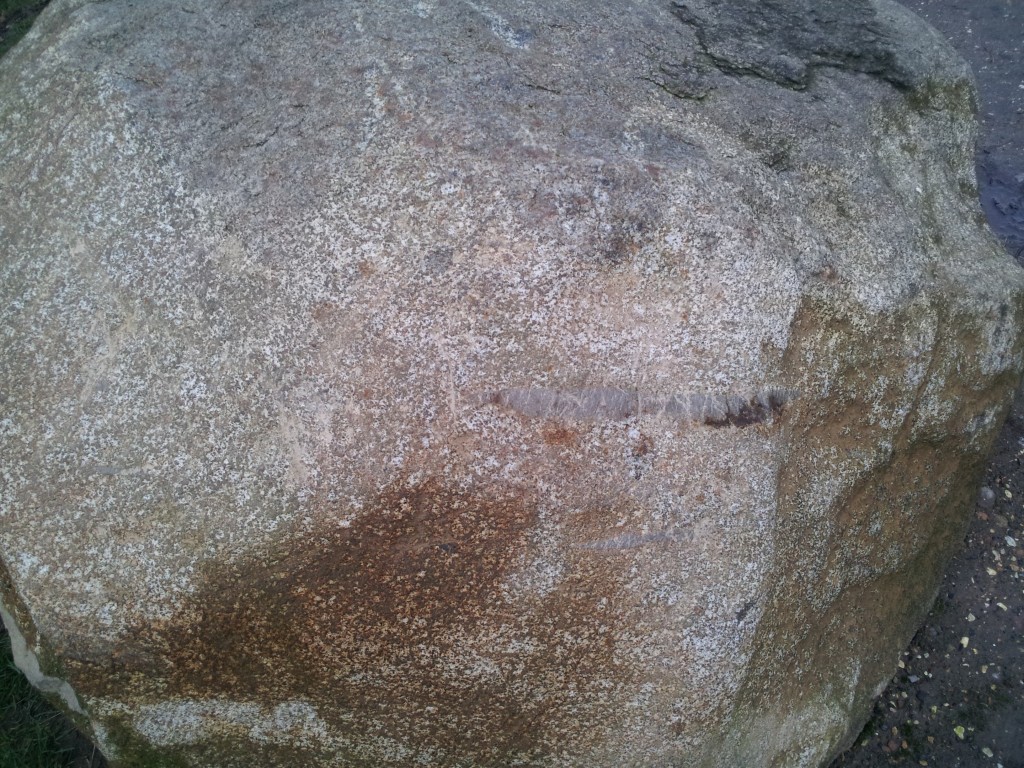 Another block of gabbro has a slight sniff of layering to it.
Mafic magma is molten from about 1200°C, whereas more normal continental rocks (sediments say) can melt from 700°C. Put the two together, therefore and you expect some melting, producing migmatites.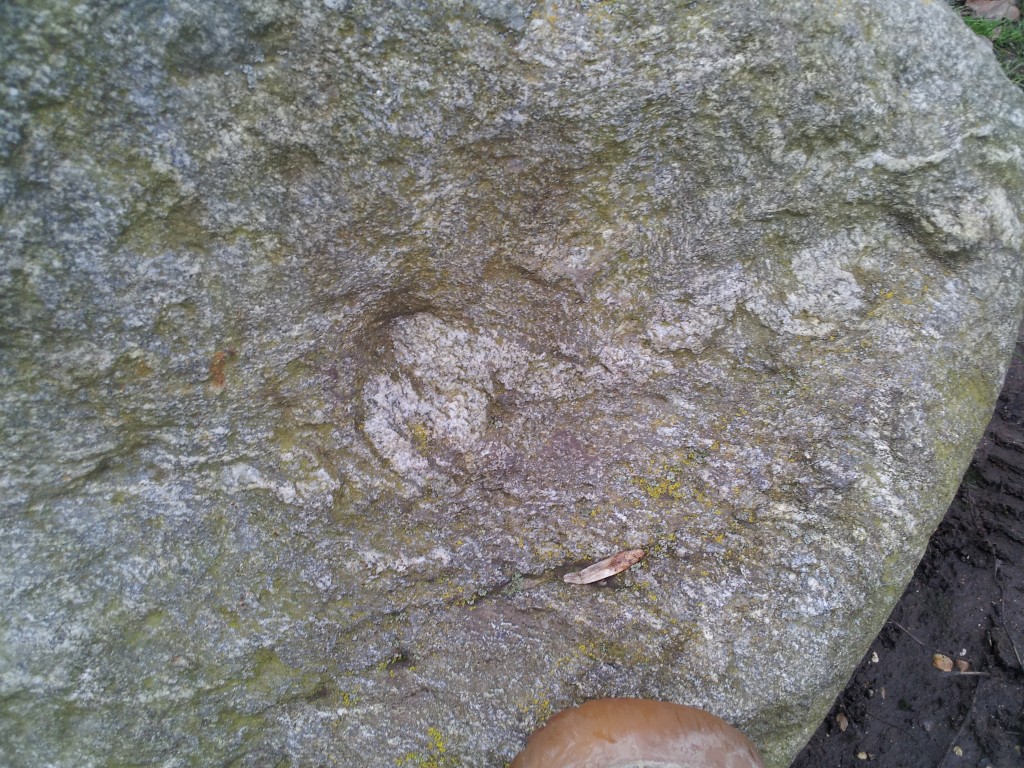 This block is of high-grade metamorphic rock, with a gneissic foliation. A thin granite vein cuts through and has itself been folded.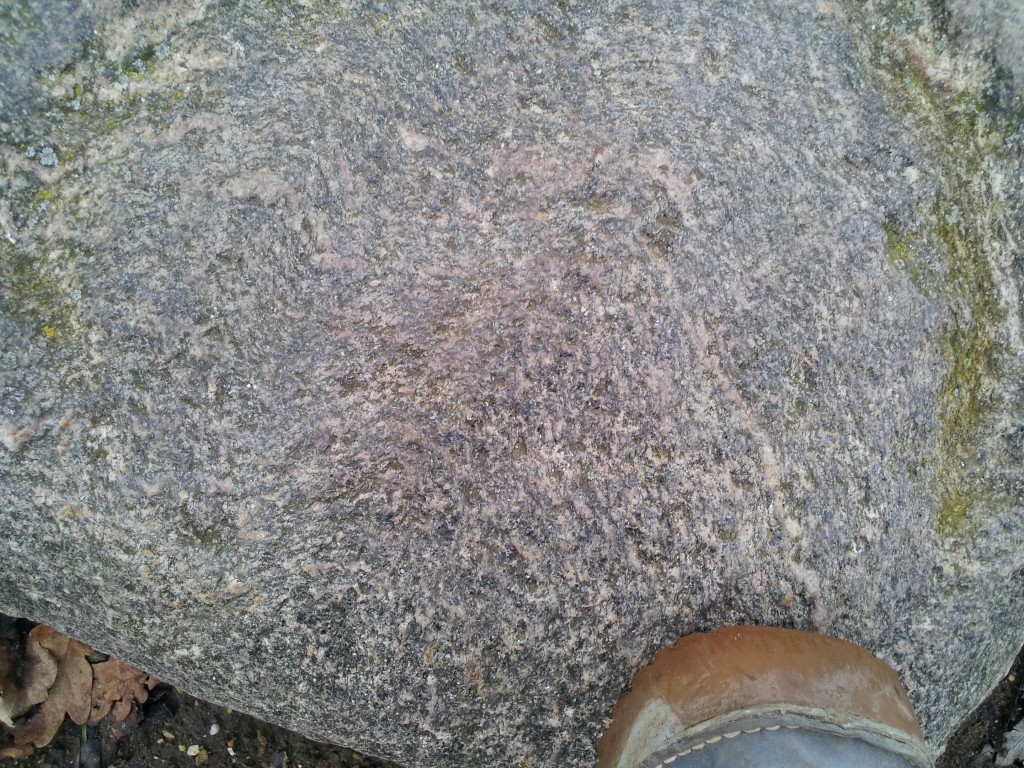 Here's some more metamorphic rock, with a folded foliation and a mica sheen.
Our final type of rock is sedimentary, a conglomerate.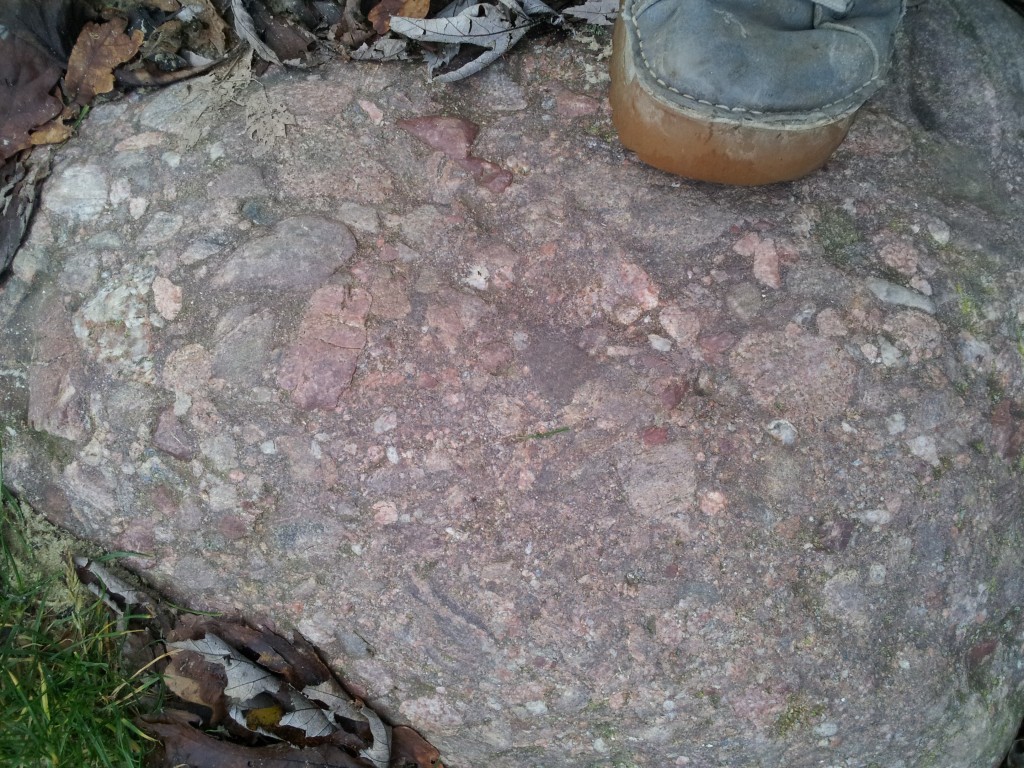 Notice the variety of clast types. We've some red sediments, some 'granite', vein quartz, quartzite and more. Here's a closer look.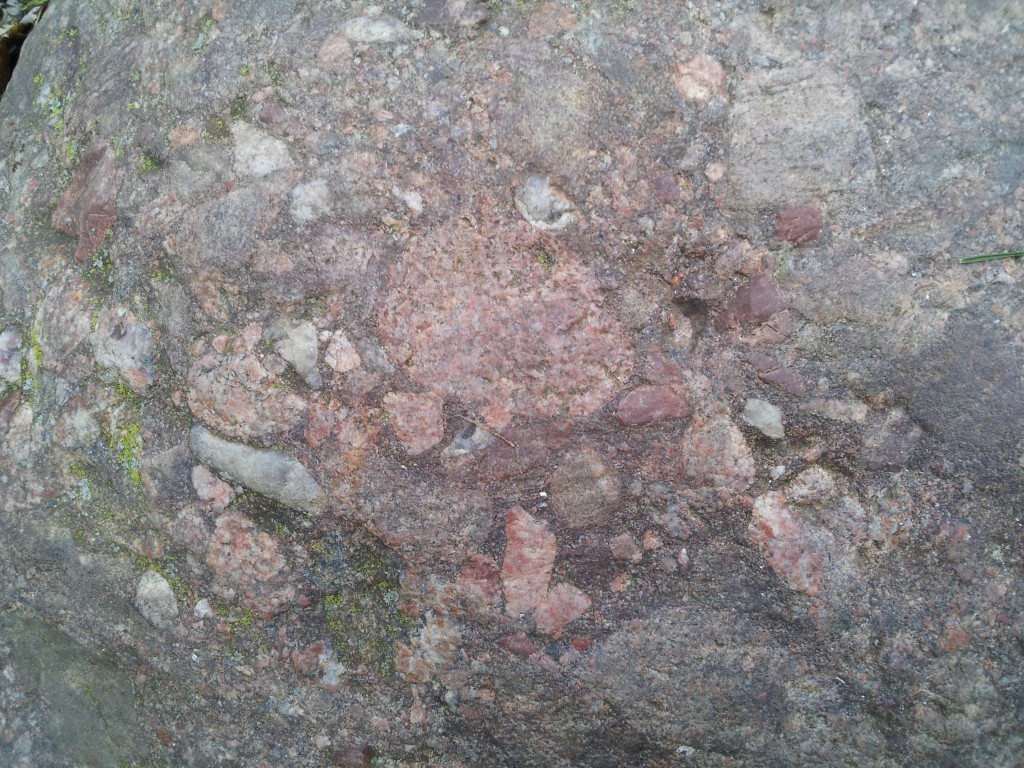 I've no idea where these blocks came from, but I know it's not nearby. They are part of the park landscaping and so were brought from somewhere else in Britain, on a lorry. The blocks are rounded and weathered, so they are not blasted from a quarry. I think they are glacial blocks. Assuming they came from the same glacial deposit I suggest they are from North East Scotland. There is a series of syn-orogenic mafic intrusions in this corner of the world that sit within the high-grade parts of the Buchan and Barrow metamorphic areas. Granites are two-a-penny in Scotland and the conglomerate looks like the post-orogenic 'Old Red Sandstone'.
These rocks are very similar to those in my PhD field area, so to have them turn up close to home is rather splendid.
All photos by me. I was hoping for a sunny day to take them, but I've given up waiting. The photos give you an authentically gloomy and dark view of rocks from Scotland, at least.