Time for a post with an emphasis on photos. There's more context here, but let's get on with admiring the view.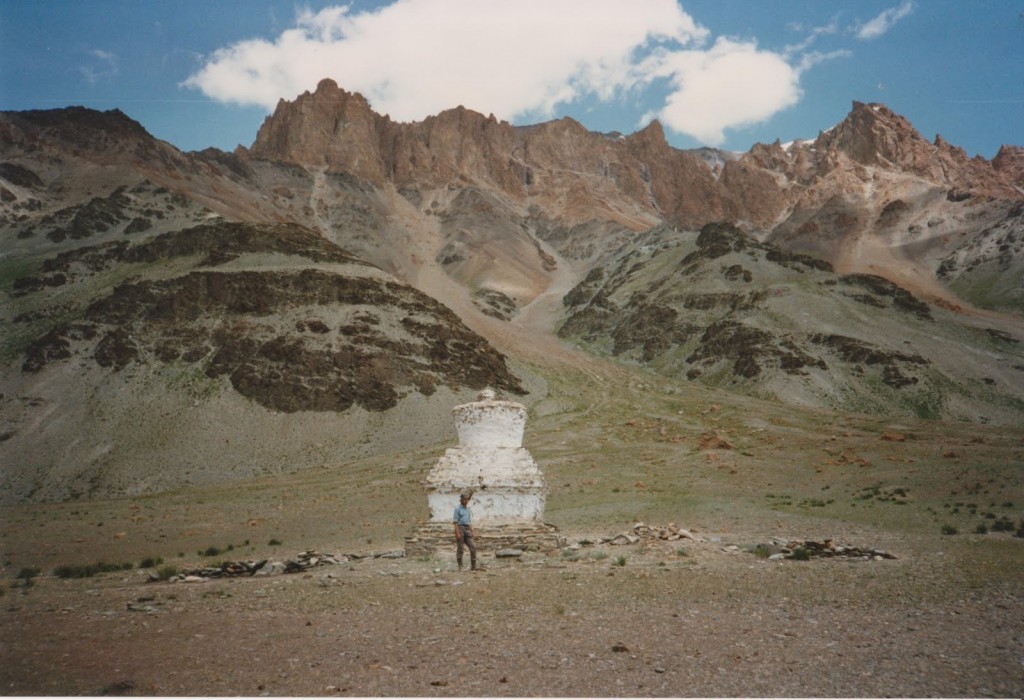 That's me, standing in front of chorten (Tibetan Buddhist religious structure). The rather pretty cliffs are Tethyan sediments, now a long way from the sea. Note that the red layers are above the green, yet there are big red blocks sitting quite below the green cliffs. The blocks suggest there has been a big landslide at some point, but no doubt fluvial processes also move material down.
A Google Earth image shows that this is a common pattern along the river valley. Most of the big 'streams' of material that reach the valley floor are red, even though the green outcrops are nearer.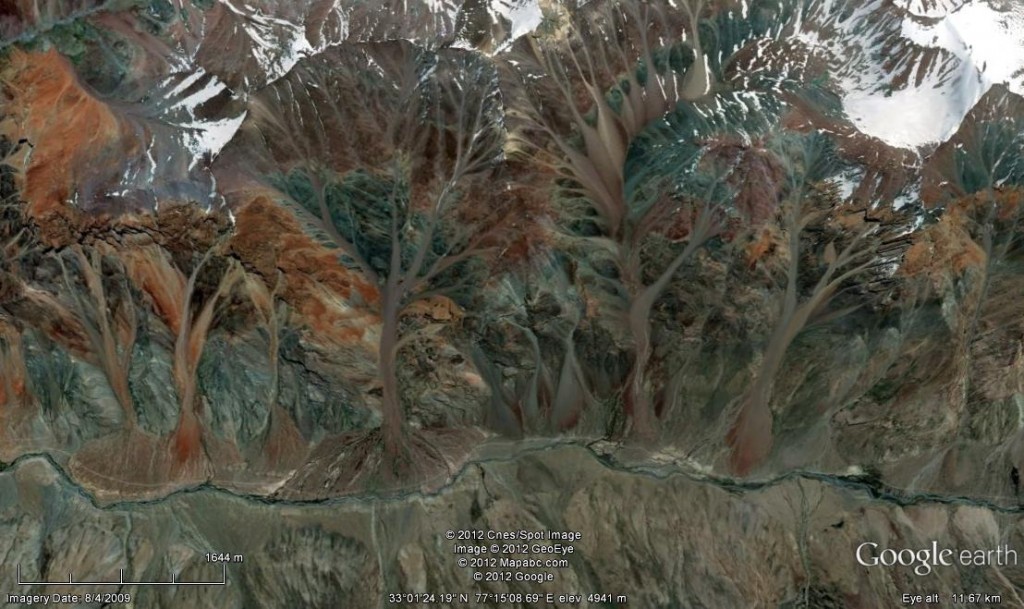 Here's one last image.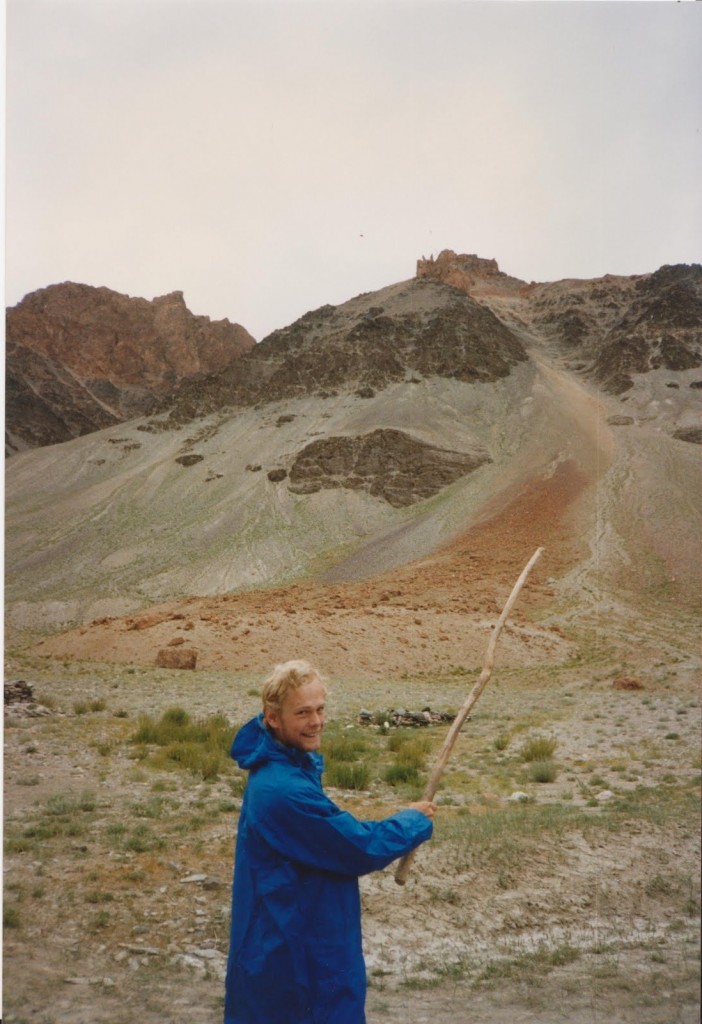 Here, my glamorous assistant points out what is unmistakeably a landslide. The link between the scar on the red cliffs and the big pile of boulders is very clear indeed.