I won Felix's WoGE #342 only after he made some rather broad hints, which meant this was more of a Google search solution than a Google Earth one, if you know what I mean.
If you don't, welcome! You have found a fabulous way of wasting time whilst marvelling at the beauty of the earth's surface. Your mission is to look at the picture below, find the same picture in Google Earth and claim your prize! You do this by logging the location in the comments, along with some remarks on the geology of the area. Your prize is to choose and host the next picture (if you don't have a blog, not a problem). There is more information about the game available. No Schott rule, so old lions can start tucking into the challenge right away.
I've picked a large image so I hope this won't be too difficult. A hint: this image is not of England (even though we are currently suffering a drought).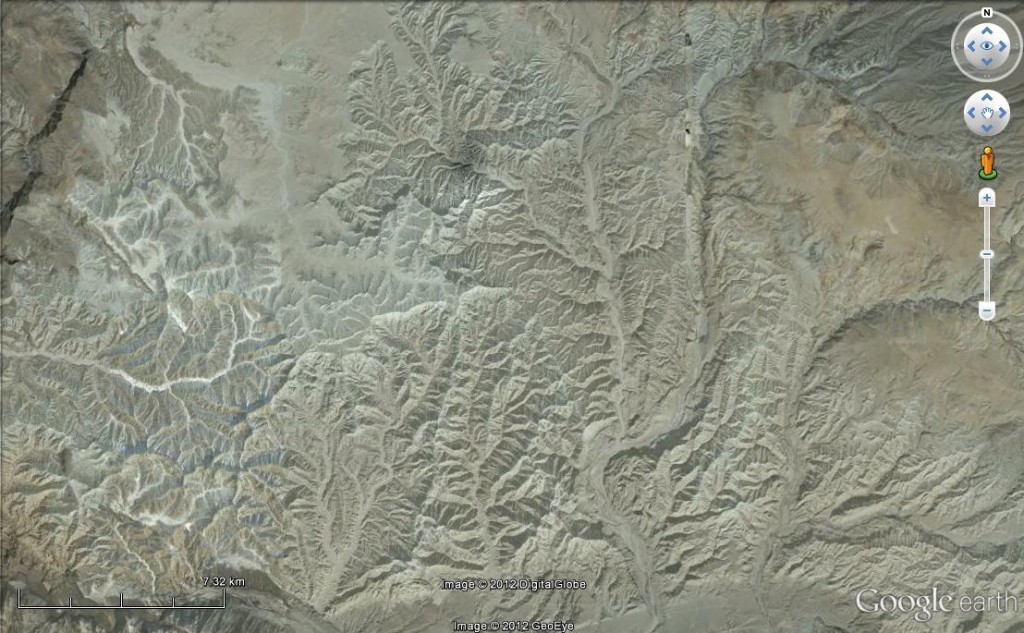 Time for a clue, I think. Here's a view of the same area from another angle.