It took a while to get Matthew's WoGE 323. He put up a view of some sort of volcanic feature and highlighted that there was a vineyard in the area. I'd spent some time in Germany, France and New Zealand before swinging over to California. With the Google Maps volcano layer on it didn't take long to zoom into the right area.
So, on with the game! Rules are best expressed here, but in summary, look at the entire Earth's surface until you find the area shown in this picture. Then find out about its Geology. Then add the location and Geological description in the comments.
Here it is. North is straight up, in the usual fashion. Bonus points* to anyone who can link the area to Johnny Depp.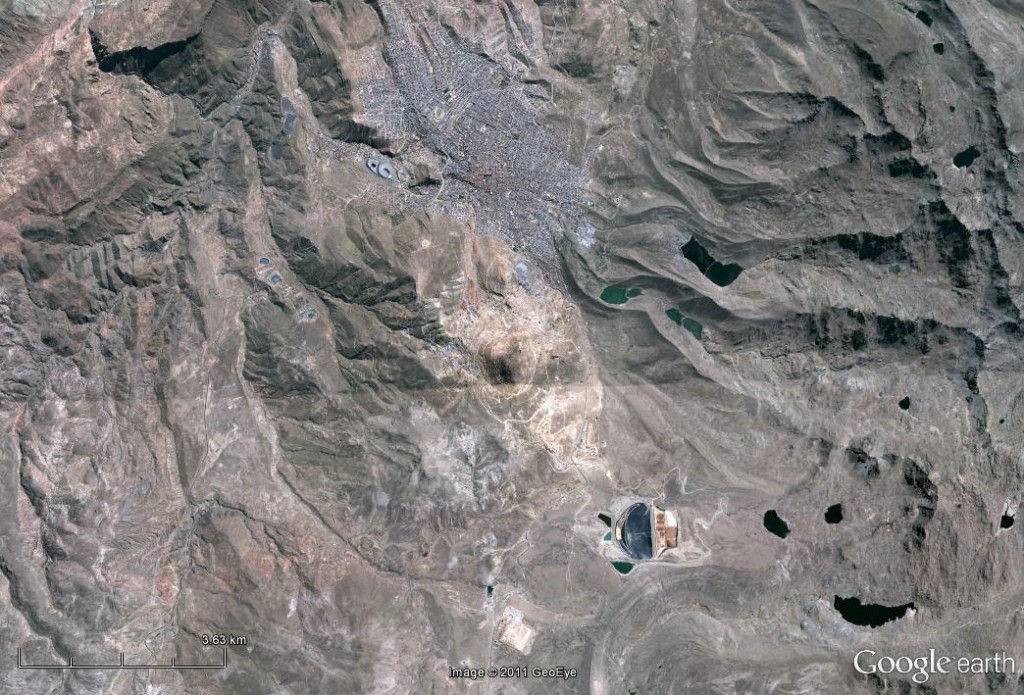 *Bonus points have no monetary value. They can't be exchanged for any good or services at all.