Welcome to the Watershed Hydrology Lab at Kent State University!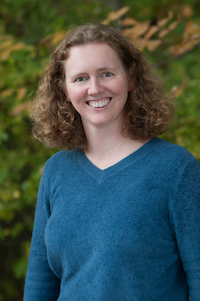 I'm Dr. Anne Jefferson, an associate professor in the Department of Geology. Research in my lab focuses on watershed hydrology, groundwater-surface water interactions, and landscape evolution in human-altered and volcanic landscapes. Current projects focus on green infrastructure, stormwater management, and stream restoration. Much of my research is field-based, but my group also makes use of stable isotope analyses, geographic information systems (GIS), and hydrologic modeling. Many recent projects have involved water quality and aquatic ecology components, typically collaborative in nature. I have expertise in fluvial geomorphology and landscape evolution, which implicitly and explicitly informs my research.
Follow the links at the top of the page to learn more about current and completed research, people, and teaching and outreach activities. Check out the blog for the latest updates on lab happenings.
If you are interested in joining the Watershed Hydrology Lab at Kent State University, send me an email at ajeffer9 (at) kent (dot) edu or use the contact form.