Has anyone else come to the conclusion that opening your talk with this slide is utterly worthless?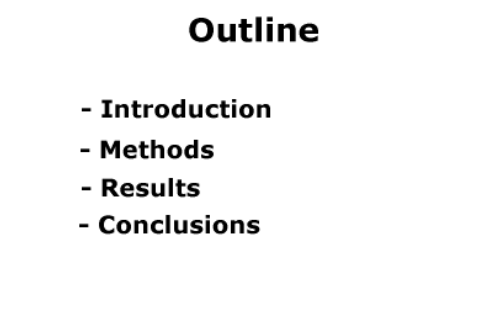 What, you're describing your results after your methods? That's so… like every other conference presentation I've ever been to.
What makes this even more annoying is that your opening slide could be put to a far better use. I've lost count of the number of talks I've been to where the speaker dives straight into the nitty gritty technicalities of their study – and therefore loses virtually everyone who doesn't occupy their particular sub-sub-field within the first three minutes. Rather than wasting a minute describing the order you're going to present things in the following 15, you could spend it explaining why people should stay awake to hear what you have to say.
For example: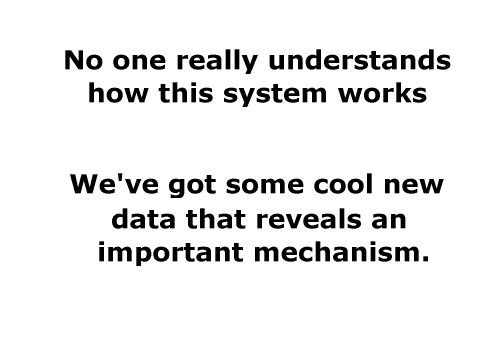 Or: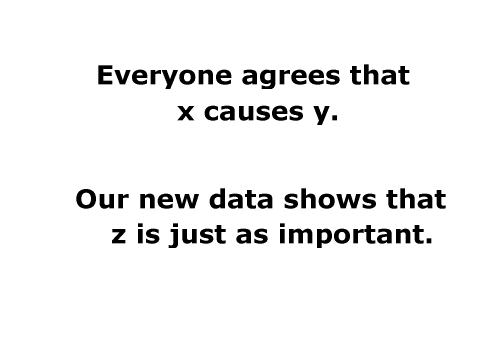 Or even: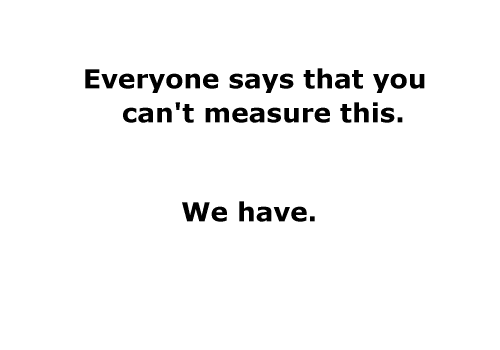 I fully admit that it's taken me a while to come to this conclusion – which is why I've been encouraged by what I've seen in the last couple of days here in Edinburgh. The School of Geosciences were having their annual post-graduate conference, and virtually every presenting student had dumped their outline slide in favour of telling their audience why they should care about their research. It was really heartening to see – and it made the sessions far more engaging. Hopefully it's a habit that will stick – and spread upwards.