NASA's Earth observatory has posted a couple of images of the bush fires currently devastating southeast Australia.
7 February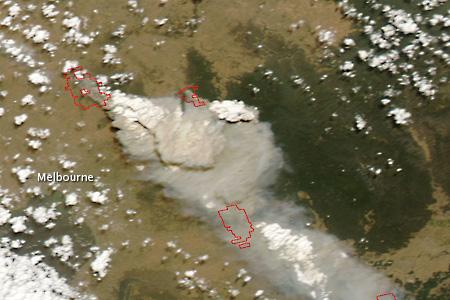 The sheer scale of these fires is scary; presumably, things are not helped by the drought Australia has been experiencing for the past few years. Of course, what's even more scary is that least some of the fires were started deliberately. The fact that it's a recurring problem seems to rule out mere thoughtlessness, and suggests real malice.
There's a Google Map showing all the fires and their current status, fed by data from the Victoria Fire Service, here.