This is not so much a puzzle as a mystery, in that I'm not entirely sure myself what this is: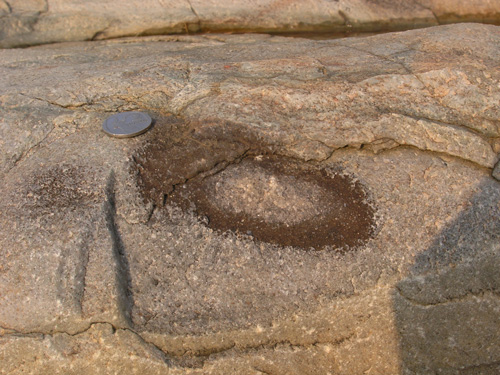 I do have a guess, of course, but I'll be interested to see what all you clever folk think. Here's a wider shot of the outcrop this feature is found in; hopefully you can see that it's not alone.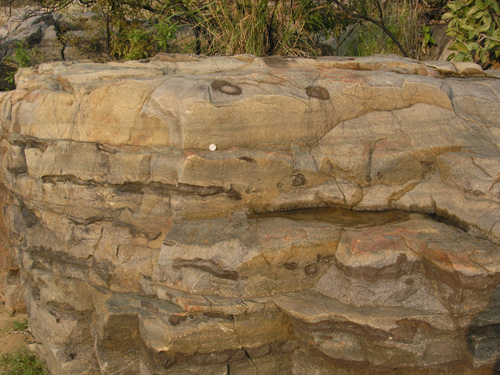 Have at it in the comments.