Julia is absolutely right – we need to be a little more proactive in claiming back our language from these vowel-dropping ex-colonial types.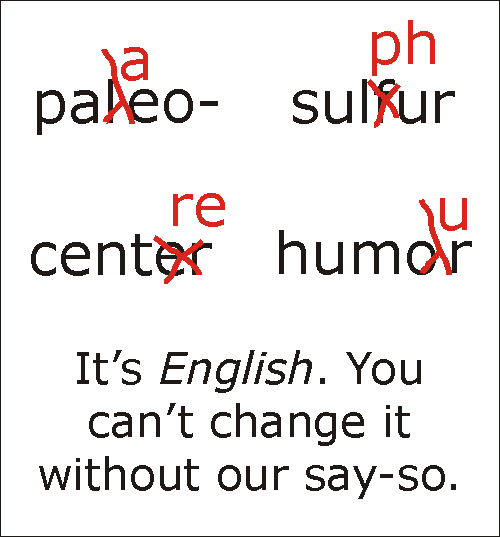 Yes, it's petty*, but I'm currently working on a manuscript about palaeomagnetism and iron sulphides, and being forced to constantly spell everything wrong does get to you after a while.
*Pedantic, too, but I consider that to be a compliment.